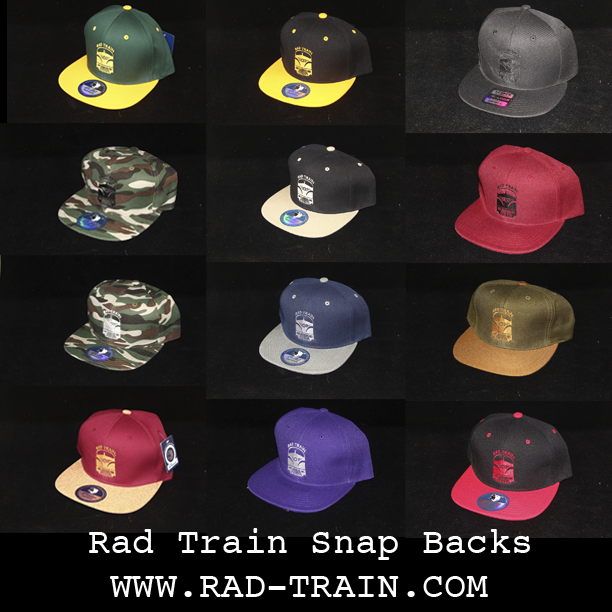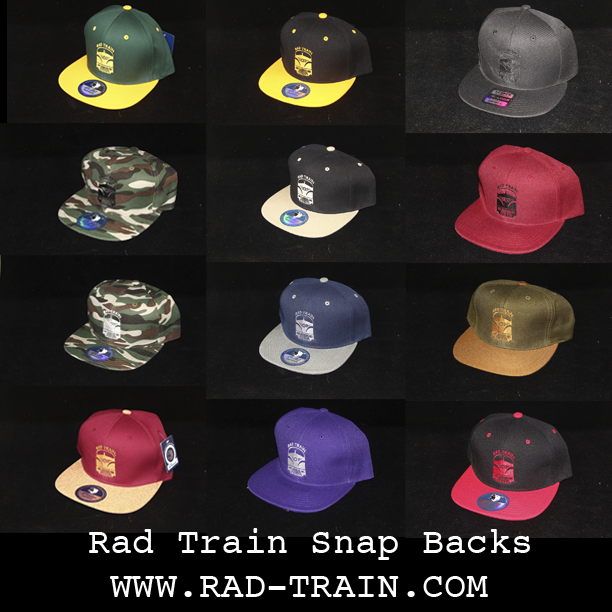 Rad Train Hats
$24.00 / Coming Soon
Rad Train snap back hats with Rad Train on the front... Be stylish with what you got on your head... get a RAD TRAIN ON YO HEAD! Support rad train. Some hats are made to order...
MORE PICTURES OF HATS https://www.facebook.com/media/set/?set=a.589869781121219.1073741839.421580227950176&type=1
Base Color first, Logo Second.
INTERNATIONAL SHIPPING IS AVAILABLE FOR SOME COUNTRIES. FOLLOW THE CHECKOUT PROCESS TO SEE IF YOU ARE INCLUDED.
IF NOT EMAIL US AT theradtrain@gmail.com
LOCAL MEET-UPS ARE AVALIBE FOR THE SAN DIEGO AREA, Email theradtrain@gmail.com FOR MORE INFO.