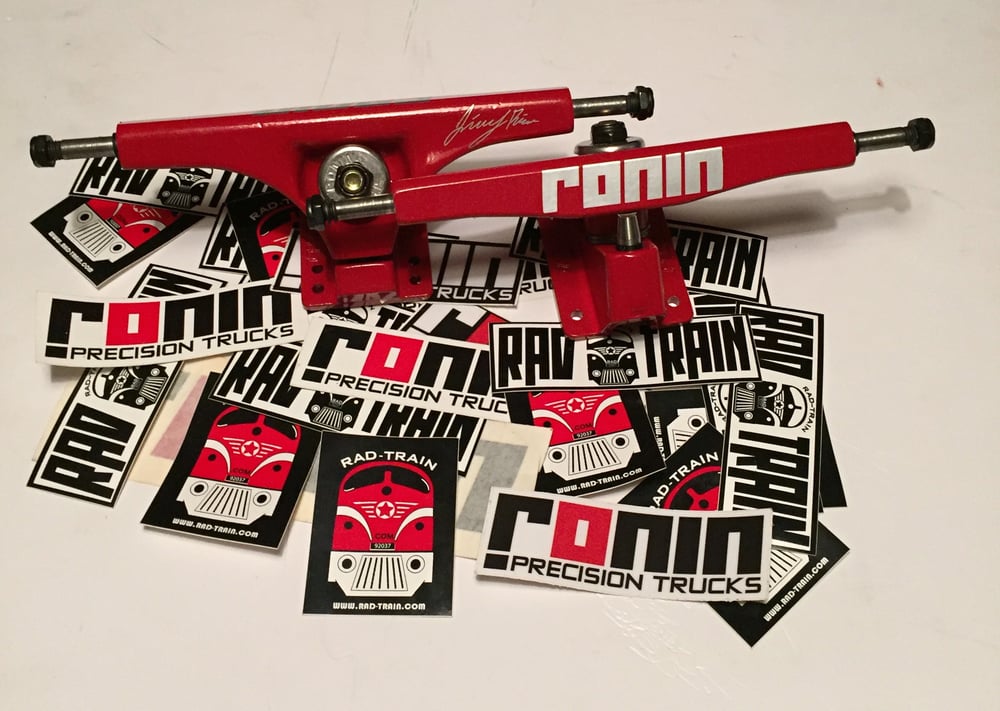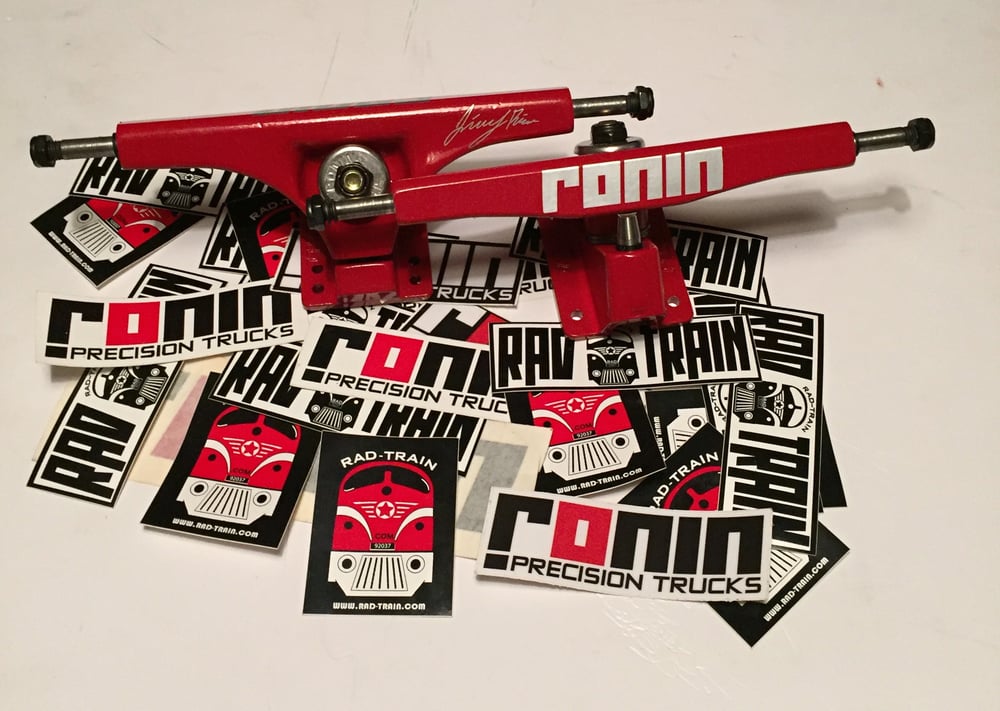 Jimmy Riha Signature series CAST RONINS
$75.00 / Sold Out
Finally, the revolutionary Ronin truck with Rad Train love!
This package included: 1 set of trucks, Extra Bushings, Rad Train sticker pack/button back plus what ever else Jimmy finds around...
The same engineering in a more affordable package. Completely interchangeable with their precision counterparts, the geometry is nearly identical, but these feature more rake for a quicker turn while retaining a lower (42.5º) baseplate angle for high-speed stability.
180mm (8mm) axles and 42.5º baseplates, drilled with a 6-hole bolt pattern to fit both old and new school boards.
New 92a "Fruit Punch" bushings complement the trucks perfectly with a great rebound, fluid turn, and functionality at a wide spectrum of weight classes.